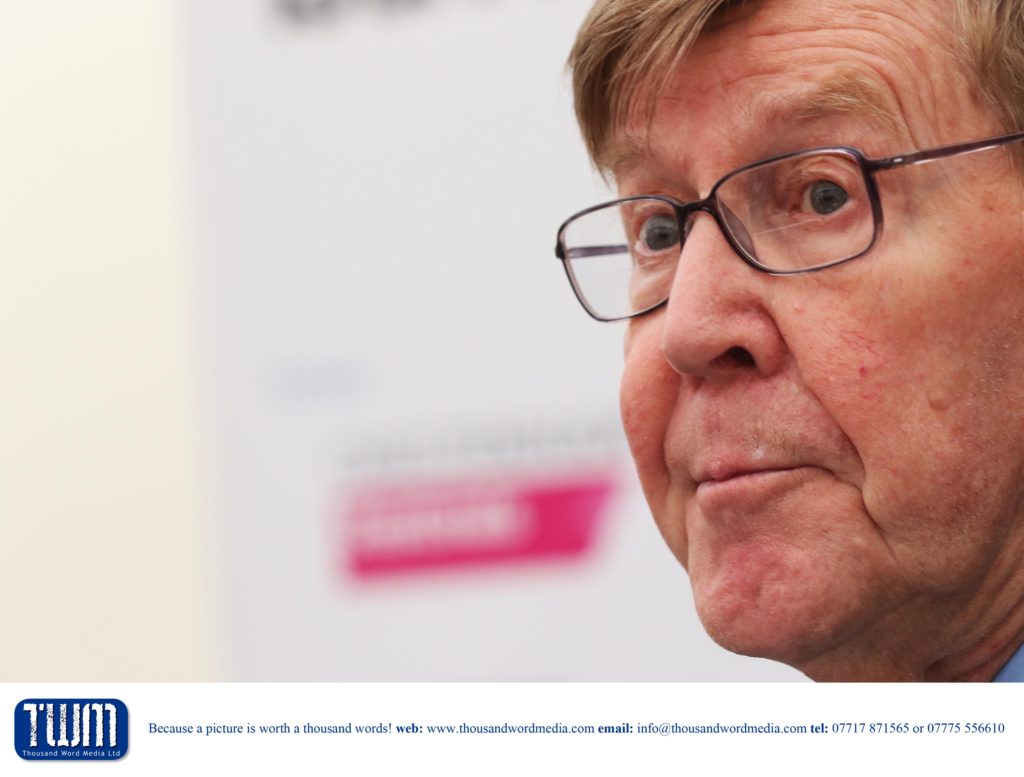 As a child, I learnt to read quite early in a process that has always seemed to me mysterious. My brother and I were both avid readers of comics, with my comics… Dandy, Beano, Knockout… largely pictorial whereas my brother, three years older, had graduated to comics with serials and stories…Hotspur, Wizard and Champion. I learned to read, it's always seemed to me, by dint of lying on the hearthrug, besides my brother and staring at the columns of print that he was absorbing and probably pestering him to tell me what they meant. Suddenly, as it seemed to me then, one day looking over his shoulder I found the words made sense and we could both read the same comics.

Thereafter, I read chiefly Richmal Crompton's William books and Hugh Lofting's books about Doctor Doolittle. There were no classics-no Winnie the Pooh, no Alice, no Wind in the Willows – I suspect I thought them too posh, William, I knew, was a made-up character embodied in perpetuity in the illustrations of Thomas Henry who,and this is entirely by the way, as a child lived opposite DH Lawrence in Eastwood, Nottinghamshire.

If William was fiction, I was never entirely sure that Dr Doolittle was and thought there might indeed be somewhere called Puddleby on the Marsh and even a creature like the PushMe PullYou. Vestiges of this half-belief must have clung on because in the 90s, Hugh Lofting's son came to see me and I remember looking at him and thinking that I might find in his face some traces of Dr Doolittle's round head end even rounder nose. They were to me magical books.

So, quite early on, I was at home with books, borrowed from local libraries in Leeds, Armley and Headingley, though never allowed to read library books in bed because of my mother's fear of our catching TB or scarlet fever, and the books themselves, including the ones she and my father had borrowed, kept out of sight because my mother thought they made the place untidy.

So, it was natural when I got to 15 or 16 that my first part-time job was to do with books. This was at Austicks, then a prosperous bookseller in Leeds with a branch in Cookridge Street, just by the Headingley tram stop. I asked if there was a job, thinking I'm sure, that this would get me into contact with books, which it certainly did. Underneath the shop was a cellar, lightless, airless and knee-deep in books, some new and remaindered, but mostly secondhand. They were in no sort of order, not even in piles, a sea of print with my job to dredge up any I thought saleable, for which Saturday work I was paid ten shillings and not really paid that as I took my wages in books.

This though was an early and useful vaccination against the charm of books. Books,I realised, could be quite mucky. This was a sea of mucky books-and I don't mean pornography. Books that were heavy, dirty and unwieldy and, at that stage of my life, sifting through them to find a stray volume for yet another run of Motley's Rise of the Dutch Republic, there was no romance at all.

I was reminded of these sentiments as recently as last week because we've been going through our own books,a process that nowadays is called 'downsizing', with books just as heavy and dirty as they were when I was sixteen. And that took me back, too, so when I was an undergraduate and first went to the Bodleian Library where, as often as not in Duke Humphrey, there was the Keeper of Western Manuscripts, grandly titled, its true, which in a long apron like a removal man. Make no mistake about it, books are manual labour. Which might seem like a slightly ungracious introduction to the man we are here to celebrate, David Vaisey, Bodley's Librarian Emeritus. Our friendship goes back to the 1950's when we first encountered one another in Exeter College hall in Oxford. I was in the process of doing my national service, studying Russian at Cambridge, whereas David was about to be conscripted into the King's African Rifles and we were in Exeter hall to sit the History Scholarship examination.I remember him as seemingly very grown up and with handwriting to match whereas my handwriting was gawky and still unformed though David remembers there was a lot of it as I kept having to go up for more paper. It was bitterly cold but we both bagged seats near the fire in conditions which nowadays would be thought almost Mediaeval.

Our backgrounds were not all that different, though I'd been at a state school in Leeds, whereas, David, born in Tetbury, had been to primary school and won a scholarship to public school at Rendcomb. But…..and this cannot be said too often……neither of us, in the conditions that prevail today, would have been able to go to university. My father was a butcher, David's a gardener and we were both of us the first of our families to go to university, let alone Oxford.

We were both on a full grant, which, though not munificent, was adequate. It's a set-up student's today can only dream of and one day I still hope that we'll get back to it. One notion that we have lost in David and my lifetime, is of the state as nurturer. For both of us, the state was a saviour, delivering us out of poverty and putting us on the road to a better life.

In one respect though our childhood's differed, whereas in my childhood in Leeds there had always been libraries, in Tetbury there was no library, which, a cod psychologist might say, explains why David eventually ended up as head of one of the world's greatest libraries. There's a library in Tetbury today which thrives as a voluntary enterprise, like that of my own library in Primrose Hill. But again, we should not allow ourselves to be persuaded that this is the norm: libraries, like hospitals, like public transport, should come out of the race for taxes. They are or should be, a community service.

After Oxford, David and I went our different ways. David's early career not unlike that of another librarian, Philip Larkin, whose first posting was to Wellington in Shropshire. David's was to Stafford. He used to write me long letters in those early days and I remember once him telling me how he was alone one evening,gas-lit as it was then, and how he was clearing out a storeroom….dirty work… and in the gloom, he saw a box on a top shelf. Climbing the ladder he opened it and nearly fell off, there, staring him in the face was the death mask of Palmer the poisoner. I don't think the Bodleian, to which he shortly afterwards returned, ever furnished comparable horrors but it proved for him an ideal place, as he was notably businesslike and practical, qualities at that time which were not always in evidence there.

We have been friends now for more than fifty years and without it being a landmark in the history of the library, it's because of a seemingly casual remark David made to me years ago, long before he was head of the library, that my papers have ended up in the Bodleian….a mixed blessing for them, I sometimes think, as they can't have bargained for the jorum of the paper resulted. Though at least they are paper, not email or floppy discs, which I'm ashamed to say are a closed book to me, though fortunately not to David- and its thanks to him that the library was put in the forefront of modern technology with overseeing the digitalisation of the catalogue so that the resources of the library became available not just to immediate readers, but to the public at large. This is his signal achievement.